Main content
Youth Recreation
Shock Sports Winter Soccer Training
Shock Sports Vermont is hosting public soccer training for kids ages 9–12. Their goal is to teach the fundamentals and improve the individual skill of each and every player. They provide detailed feedback in training and maximize proper repetitions for an effective training experience. Visit www.shocksportsvt.com for more information. This 8 session clinic is only $200!
CHAMPLAIN VALLEY EXPO (NORDIC SIDE)
AGES 9–12
SAT, JANUARY 28–APRIL 15 (NO TRAINING 2/4, 2/18, OR 2/25) 12:30–1:30PM
$200
SHOCK SPORTS VERMONT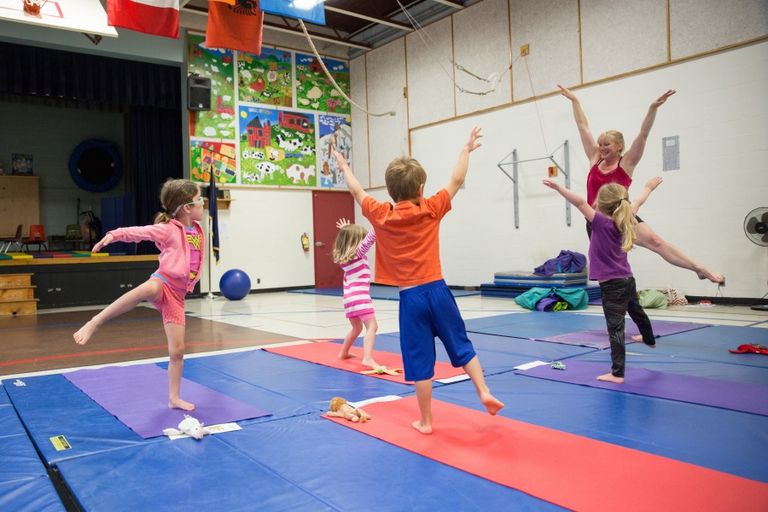 Kids Creative Yoga Vacation Camp
This camp is a joyful approach to teaching children about themselves, each other, and the universe. This fun and engaging camp weaves together yoga, expressive movement, cooperation activities, songs, crafts, and stories helping to promote children's self-confidence, expression, and mutual self-respect. Children experience the joy of being in their body, connecting with their breathing, and learning to celebrate their individuality and uniqueness.
Boys & Girls, Ages 4-6
Mon-Fri, February 27-March 3, 9-11AM
Hiawatha Elementary School Gym
Instructor - Sylvia Kabusk
$100
Girl Spirit Creative Yoga and Movement Camp
Do you enjoy movement, music, creating, and relaxing? Learn fun combinations of yoga, tumbling, and creative movement, while fostering selfconfidence and a positive self-image. You'll also create beautiful crafts to take home. Girls will experience the joy and freedom of being in their body, deepening their connection with the world around them, and celebrating their individuality and uniqueness!
Girls, Grades 1-8
Mon-Fri, February 27-March 3, 12-3PM
Hiawatha Elementary School Gym
Instructor - Sylvia Kabusk
$150
Swish First Step Spring BBall Clinic
All good basketball players know that first step is what makes or breaks a play. Join coach McCurley for this beginners basketball clinic designed to influence good habits and introduce team play.
GRADES 1–3: MON/WED / SUMMIT 6:15-7:15pm
GRADES 4–5: TUE/THU / FLEMING 5:15-6:15pm
March 13 - April 20
$85
CHRIS MCCURLEY
Swish February Break Basketball Camp
Sign your player up for a week of basketball and fun. Swish coaches will teach your player the game of basketball through fun drills and games. already a baller? Swish will give you the tools to take your game to the next level. Hard work and repetition. Registration in this camp is included for any player enrolled in our Swish Spring Basketball League!

Boys and Girls, Grades 4-12
Mon-Fri, February 23-March 3
Essex Middle School Gym
Instructor- Swish and Coach Chris McCurley
$100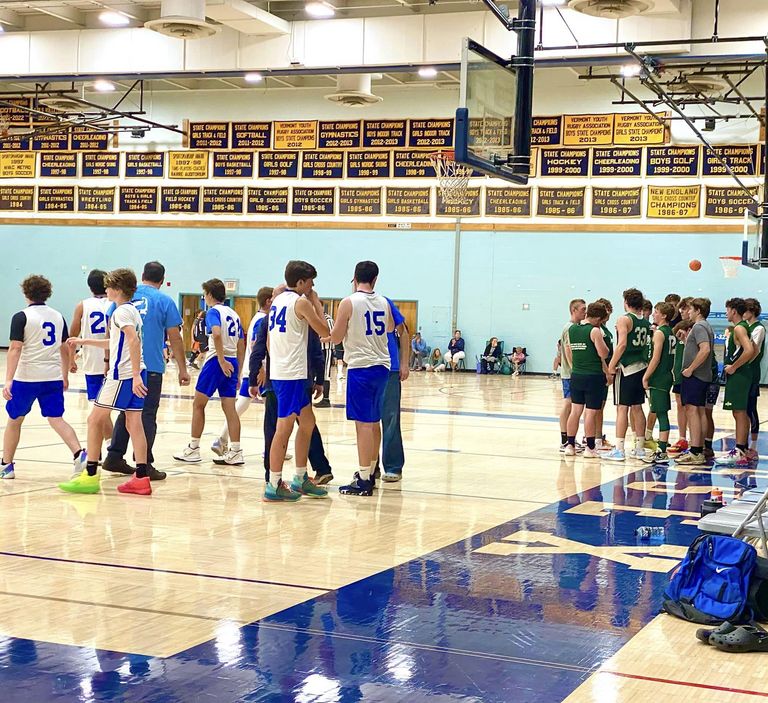 Swish Spring Basketball League
This exciting new Spring basketball program provides practice and game experience, and will help to bridge the gap between rec and elite travel ball. This program will be overseen by experienced AAU coaches for players with some basketball experience. Participants will receive two weekday practices and will be entered on a team for our SWISH Spring League. All individual program participants will also be enrolled in our Swish February Break camp (optional).
U11, U13, U15
ADL / EMS / EHS PRACTICES: MON–THU / 5–8:30PM GAMES: SAT / 9AM, 10AM, 11AM, 5PM, 6PM, OR 7PM
FEBRUARY 27–MAY 20
$245
CHRIS MCCURLEY
Coach Montague and his players will teach you and your child the motor skills and games needed to dribble/ball handle, pass/catch, shoot, and defend! Coach and his staff work one-on-one with each Jr Hornet, teaching and laughing while they spend quality time giving back to the next generation of Hornets. Fee includes a basketball and t-shirt!
3–5 AND A PARENT/GUARDIAN / ADL
SAT, JANUARY 7–FEBRUARY 11
8:30–9:20AM
$45
COACH MONTAGUE AND THE ESSEX HIGH SCHOOL GIRLS VARSITY TEAM
A great next step for our graduating Jr Hornets! Keep the fun and learning going with coaches Rabidoux, Hammond, and the Essex High School JV team. The fee includes a basketball and t-shirt. Parent participation in encouraged!
GRADE K / ADL
SAT, JANUARY 7–FEBRUARY 11
9:30–10:20AM
$45
ESSEX STING BASKETBALL
Soccer Sparks offers age-appropriate soccer classes for kids ages 2 to 9 in a low pressure, high skill learning environment. The Soccer Sparks approach utilizes fun and games so that children develop a passion for soccer without the stress of competitive play. Taught by USSF Nationally Certified coach Dragomir Parvanov, Soccer Sparks' "all-ball" training techniques help kids meet their maximum potential while emphasizing fair play and enjoyment of the sport.
MAPLE STREET PARK / FLEMING
SAT, JANUARY 21 - FEBRUARY 11 & MARCH 11 - APRIL 1
AGES 2–3: 9–9:30AM
AGES 3–4: 9:35–10:05AM
AGES 4–5: 10:10–10:55AM
AGES 6–9: 11-11:45AM
$55
DRAGOMIR PARVANOV OF SOCCER SPARKS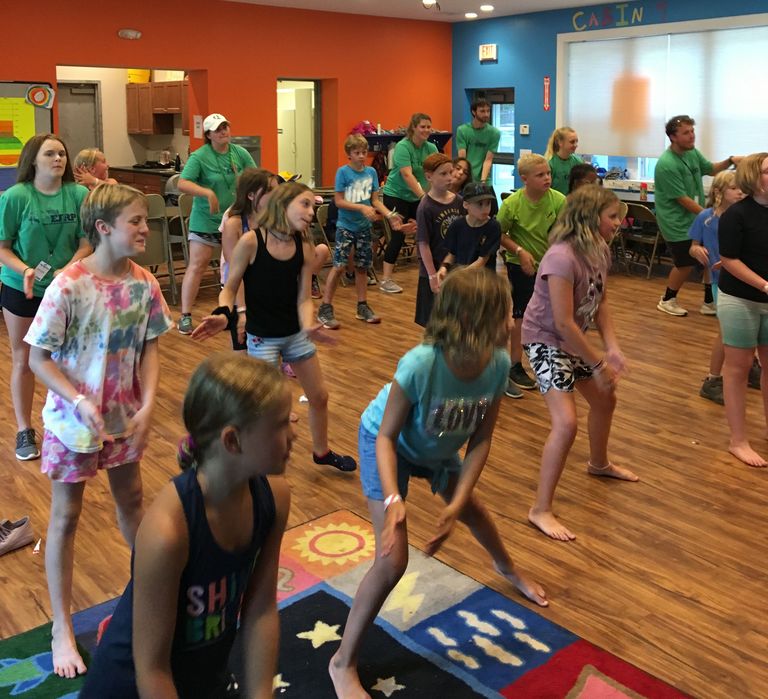 Kids Dance Fitness
A high energy class creating a great cardio workout focused on coordination. This class includes many group games, dance choreography, and a glow party at the end! Kids will burn off a lot of energy without realizing it because they'll be having so much fun!
ASPIRE BUILDING / 75 MAPLE STREET
GRADES K–1: 9–9:45AM / GRADES 2–3: 10–10:45AM GRADES 4–5: 11–11:45AM
SUN, JANUARY 22–FEBRUARY 26
$75
CIARA GREGORY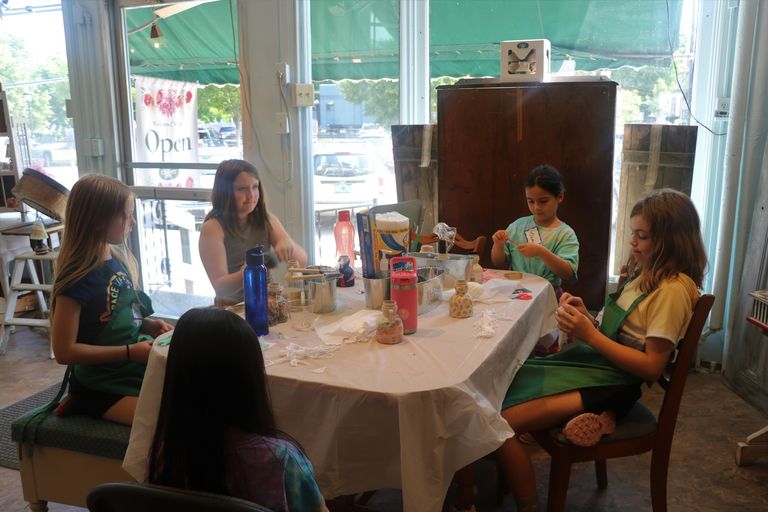 Chalky Paint Afterschool Wednesdays
Explore Alchemy: Transforming Plastic to Patina with this brand new Art club, led by VT Chalky Paint owner Sarah Spencer
FEBRUARY 15–MARCH 22 / 2–6PM
GRADES 5–8
6 SESSIONS $210
SESSION 1: INTRO TO DECOUPAGE — MAKE A PATINA JUG LAMP
SESSION 2: CLAY AND WOOD — EFFECTS TO MAKE A PATINA BOX
SESSION 3: MAKE A CHEERING CHARGERS GNOME
SESSION 4: FAUX FINISHES
SESSION 5: BYOP (BRING YOUR OWN NIGHTSTAND OR
SMALL DRESSER)
SESSION 6: CELEBRATING YOUR FINISHED PROJECTS!
ESSEX JUNCTION LITTLE LEAGUE
ESSEX JUNCTION LITTLE LEAGUE is a non-profit organization, with the purpose of providing children with an outlet of healthful activity in the atmosphere of wholesome community participation. The League is dedicated to helping children learn more about the game, improve skills, gain confidence, demonstrate good sportsmanship, and learn the value of hard work, responsibility, accountability, and teamwork. Volunteers are needed and financial assistance is available if needed.
ROOKIE: (Introductory level) Kindergarten and 1st grade
MINORS: ages 8, 9, and 10 as of August 31
MAJORS: ages 11 and 12 as of August 31
Maple Street Park & Cascade Park
Evaluations: TBD / usually early to mid March (Minors and Majors only) | Season: Mid April-June
Fee: Rookie = $75 | Minors and Majors = $100 | $140 Max Per Family [If your total exceeds this, please call (878-1375) or come into the office so that we can charge you appropriately. This discount cannot be achieved by registering online.]