Main content
High School and Certification Programs
Sixes Co-Ed Volleyball League
Co-ed Sixes format. Teams can be co-ed or all female but must always have a minimum of 2 females on the court. One registration covers entire team, but team rosters including a captain and their cell phone number are required at time of registration.
GRADES 9–12 / ESSEX HIGH SCHOOL
MON, MAY 1–JUNE 12 / 6:30–8:30PM
$100 PER TEAM
JEN LIGUORI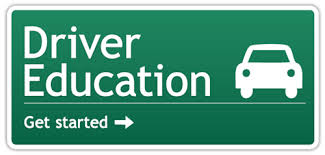 Drivers Ed with Epic Driving
Instructor: Cord Hull, Epic Driving, LLC
This course is for teenagers and young adults who have a valid Vermont learner's permit. Behind-the-wheel lessons will be scheduled individually, twice per week. Classes will be held in-person. Attendance in all scheduled class sessions is required for successful course completion. Please do not register for the class if there are dates you cannot attend.
Epic Driving focuses on defensive driving techniques including crash avoidance, situational awareness, zone control, mindful driving, and developing good driving habits. This course includes 30 hours of engaging, differentiated, and responsive classroom activities and twice weekly, individually scheduled, behind the- wheel lessons consisting of 30 minutes of instruction and 30 minutes of observation. For more information call 802-391-6623 or email chull@epicdrivingvt.com.
Summer I Session: May 25 - June 29 | All classes will be from 6:30-8:30pm
Summer II Session: July 31- August 30 | Mondays, Tuesdays, and Wednesdays 6:30-8:30pm. Students will need to be available for 1 1/2 hour driving appointments twice a week starting on August 1st. Driving appointments will only be the first four weeks of class.

Refund Policy
Ages 15+ | Maple Street Park
$850
Refund Policy
2 months or more before program start: a refund will be issued, and a $5 administration fee will be charged.
Between 2 months to 2 weeks before the program start: a refund will be issued minus a $200 cancellation fee.
Less than 2 weeks before the program start: no refund will be issued.
If a refund is distributed, You can either receive a credit to your account or a refund in the same method you paid.