Main content
Preschool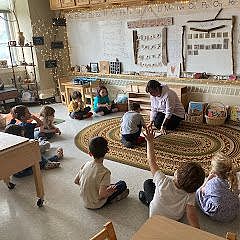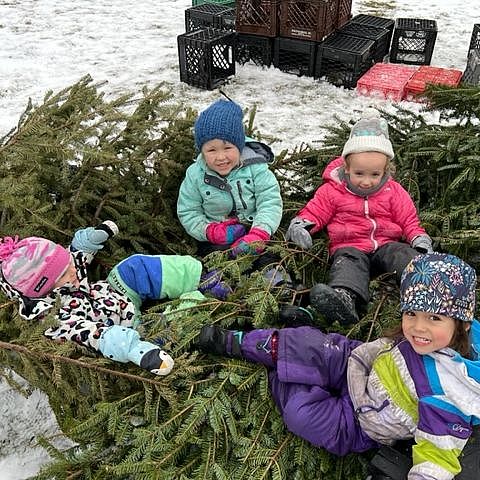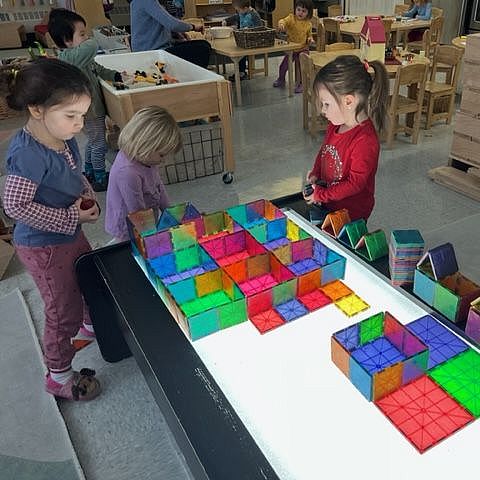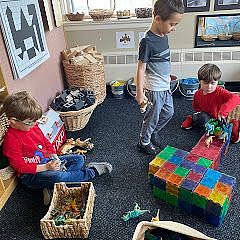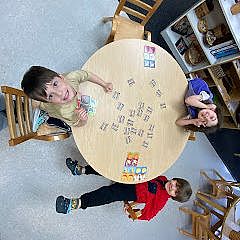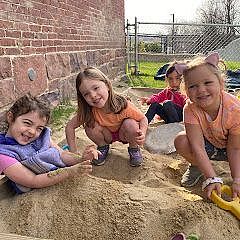 Now accepting 3-year-old children for the NEXT school year.
The EJRP Preschool was established in 2009 to meet the growing need for quality early education for the children in our community. The EJRP Preschool Program provides a quality preschool experience, at an affordable price, right in the center of the City. Located at the beautiful and historic Park Street School, we provide a full-day, year-round, STARS accredited, licensed preschool program. With an established tradition of providing quality childcare and enrichment programs, we are committed to creating a safe, engaging environment in which 3-5-year-old children learn to explore, work independently and in large groups, communicate effectively, problem-solve and truly care for one another. Our program's mission is to provide quality early education that fosters the growth of all children encourages the connection between home and school and supports our local community. Our Explorers (3/4 room) and Discoverers classrooms (4/5 room) are located side-by-side at Park Street School, providing a unique opportunity for children to progress from one year to the next as they prepare socially, emotionally, and educationally for kindergarten. We are dedicated to promoting your child's learning and development in order to successfully prepare them for school.
To set up an appointment or to inquire about available preschool space, please email Christina McLaughlin, Preschool Director, at cmclaughlin@ ejrp.org.
EJRP Preschool is an Early Learning Partner with various school districts and is pre-qualified for Act 166. This benefit offers families financial assistance towards school-year tuition. Financial assistance is also available to qualified families through Child Care Resource (863-3367).
To stay updated with our classroom adventures, please check out our Explorers (3/4 Classroom) blog and our Discoverers (4/5 Classroom) blog.
EJRP Preschool Offers
Play-based, emergent curriculum
Socialization skills
Positive educational and learning environment
Fun, educational field trips to extend learning
Caring, nurturing staff
Low staff to child ratios
Full-year coverage
Convenient Essex Junction locations
Licensed by the state of Vermont Child Development Division
OUR LOCATION: We are located in the heart of Essex Junction at Park Street School, 21 Park Street. Built in 1873, this traditional schoolhouse offers warm, creative classroom environments and a wonderful green space to grow and play.
REGISTRATION: An appointment with the Preschool Director is required prior to registering. After an appointment, there is a $50 per child, non-refundable registration fee for all families that do not qualify for Childcare Financial Assistance. Please email Christina McLaughlin, Preschool Director, at cmclaughlin@ ejrp.org to set up an appointment.
AGE: 3-5 years old, child must be 3 or 4 by September 1
DATE: Monday-Friday, year-round
TIME: 7:30am-5:00pm
PLACE: Park Street School, 21 Park Street
FEE: Please contact us for the current weekly tuition rates for City residents and non-residents.
We are pre-qualified for Act 166, which allows us to partner with local school districts so that families can benefit from financial assistance towards your school-year tuition.
OUR SCHEDULE:
7:30 - Preschool Opens
7:30-9:20 - Explore Time (choose activities around the classroom and explore freely)
9:20-9:30 - Clean Up
9:30-9:50 - Morning Snack (teachers and children sit down for snack together)
9:50-10:00 - Books and Quiet Choices
10:00-10:30 - Morning Meeting (calendar, weather graph, theme songs/poems, group games, read alouds, group discussions, etc.)
10:30-11:00 - Group Activity/Stations (children either participate in a pre-planned group activity or split into small groups and rotate through stations)
11:00-11:45 - Morning Recess
11:45-12:30 - Lunch
12:30-1:00 - Independent Reading/Books on Tape/Group Read Aloud
1:00-2:30 - Rest Time
2:30-3:10 - Books and Quiet Choices
3:10-3:30 - Afternoon Snack
3:30-4:30 - Afternoon Recess
4:30-5:00 - Afternoon Activities (may include creative art projects, science experiments, or theme-based activities) & Explore Time
5:00 - Preschool Closes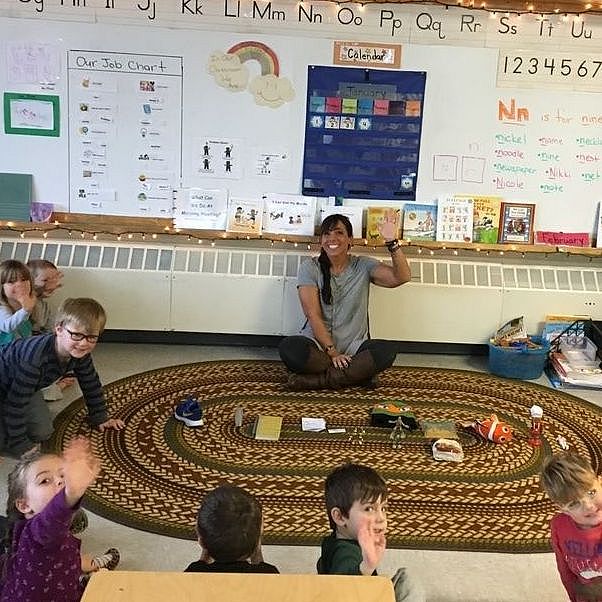 Christina McLaughlin - Preschool Director and 4/5 Head Teacher - an Essex Junction native, is a licensed teacher through the state of Vermont who has been working with preschool aged children since 2002. She has helped preschool programs become accredited through both NAEYC and the STARS Program. Under her direction, children in the classroom are able to utilize a play-based, emergent curriculum that peaks their curiosity, engages them in exploration, and allows them to discover new skills and experiences.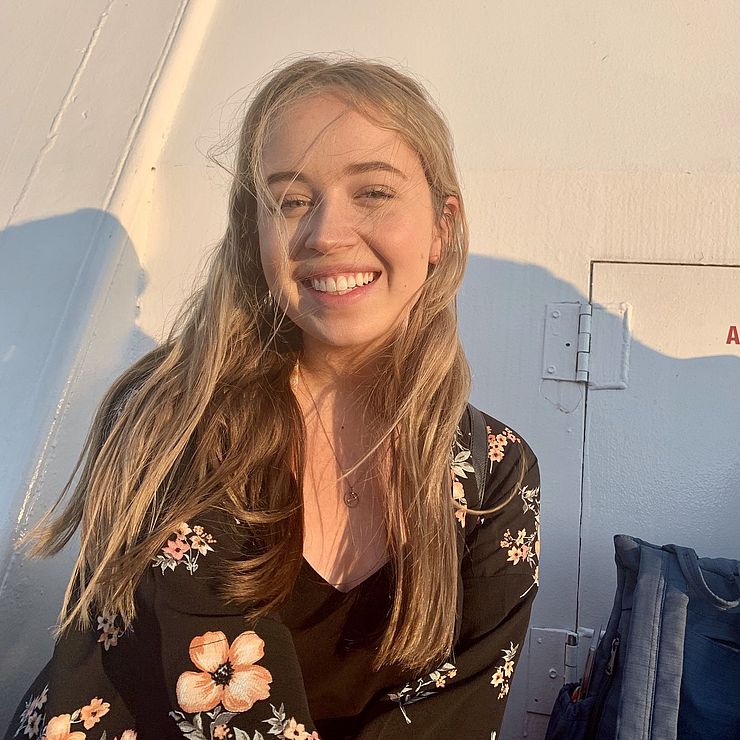 Karyl Williams - 4/5 Assistant Teacher - Hi! My name is Karyl. I've been working for EJRP since I was seventeen years old. I started out as a counselor for the Kindergarten Village Kids program and made my way up to being an assistant preschool teacher. My goal is to finish my degree in Psychology and to get my teaching license. In my free time, I love to read, journal, and play music. I have played piano and sang in three different bands, and one of my favorite things to do is bring music into the classroom…whether that's teaching them songs on the piano, playing the guitar and singing with them or even dance parties! I absolutely love working with preschoolers as we are constantly exploring and learning about friendships, kindness, feelings, problem solving, flexibility, and everything else in between.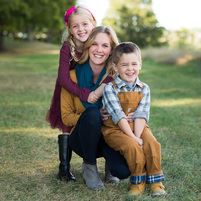 Amy McCaffrey - 3/4 Head Teacher- My educational philosophy is to create a learning environment that is fun and exciting. I want to inspire my children to want to learn more about themselves and the world around them. My role during this formative time of a child's brain development is essential. Early learning experiences are a crucial factor for emotional, intellectual, cognitive, social and physical development. I began my career working with children when I owned my in home, registered daycare. Once I had my two children, I decided that I wanted to work outside the house, and with infants. During my time working with infants, I received my CDA. I then felt it was time to move on and challenge myself more, really feeling the drive to work with and shape the minds of preschoolers. This profession requires total dedication, devotion and a loving commitment, all of which I have!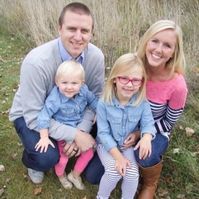 Crystal Hendry - 3/4 Assistant Teacher - Hi, my name is Crystal Hendry. Before coming to EJRP I worked at Essex High School as an Instructional Assistant in the Special Education Department. Other experience includes planning and running a summer program for school-aged children, along with over six years of experience in a classroom setting. I attended college for two years at Keene State with a focus in Elementary Education and Psychology before returning to Vermont in 2006 where I attended the University of Vermont. I believe children learn best through hands-on experience and play, while maintaining a balance of structured activities within the classroom. During my time with the children in the preschool I get to experience their excitement alongside them, watch friendships flourish, navigate through the challenges that may arise, and watch them grow and mature. When not at the preschool, I love spending time with my husband, Nick, and our two daughters, Lily and Addison.