Main content
Rentals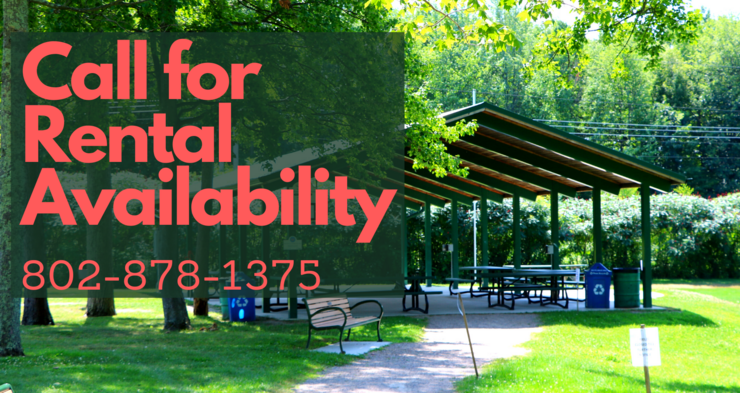 Rental Information
Reservations must be made 24 hours in advance.
No alterations to recreation equipment permitted.
Using any part of an hour constitutes an additional hour charged.
No furniture or equipment belonging to the recreation department will be moved, altered or used in another way other than it's intended use without permission.
Rental time is from start to finish. (should include set-up and clean-up time.)
Certain rentals and/or activities may require proof of liability insurance.
Rental receipt should be with you at your time of event as proof of space reservation.
Payment Information
Payment can be made by check, cash, or credit card. Make checks payable to: Essex Junction Recreation and Parks
Fees must be paid in full at time of registration.
Cancellations: $5 fee. No refunds within 7 days of reservation date.
Refunds will not be issued for poor weather.
Additional charges may apply if additional security, maintenance, custodial or other services or staff are required.
Long-term, annual, seasonal and league-use pricing will be quoted upon request.
Park Rules
Park hours are from 7am to 9pm
No Alcohol, Tobacco or Glass containers
Pets are not allowed in the park
Motorized Vehicles are not permitted in the park for any reason. Transporting equipment, goods and/or people, is the responsibility of the user.
No unruly or uncooperative persons will be permitted to remain within the parks and no person shall disturb the peace, endanger the public safety, use obscene or profane language, or prevent the use of the park by others.
No group or team may impose charges on persons or parties using the park or recreation facilities.
No product of any kind may be sold within the park boundaries without a special permit.
No camping or hunting shall be allowed within the park boundaries.
Fire shall be built only in properly cared-for cooking units or in grills provided in the picnic areas. No fire shall be left unattended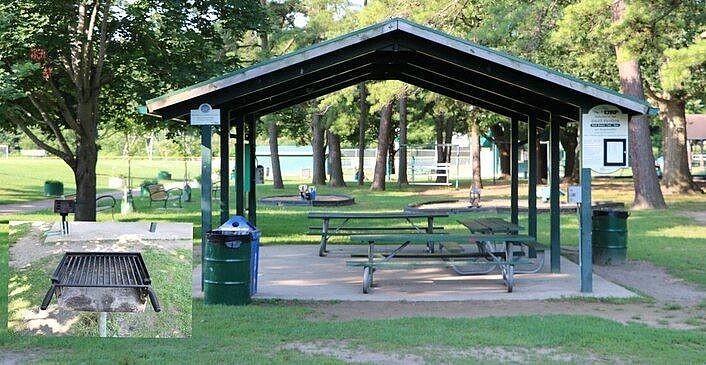 Maple Street Small Pavilion (seats approx. 25)
Village Resident: $25/4 hour usage
Non-Village Resident: $50/4 hour usage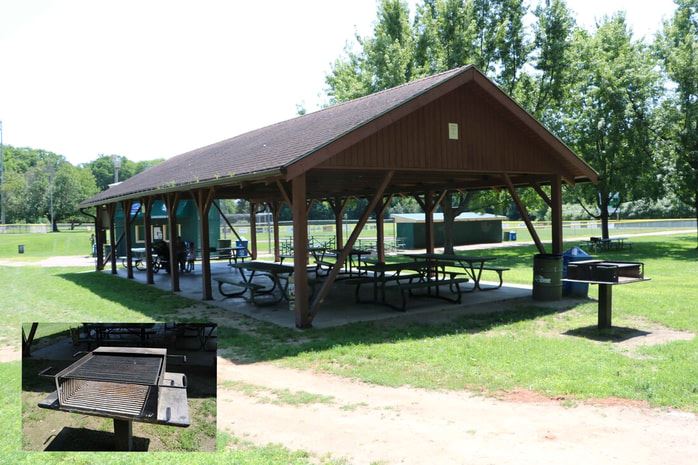 Maple Street Large Pavilion (seats approx. 50)
Village Resident: $50/4 hour usage
Non-Village Resident: $100/4 hour usage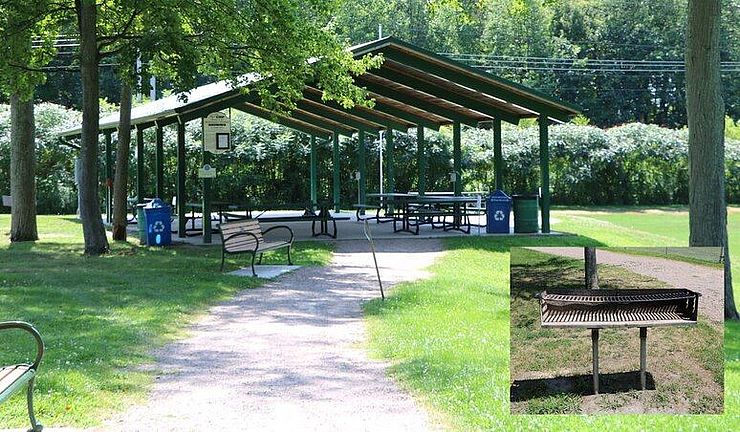 Maple Street Performance Pavilion (seats approx. 75)
Village Resident: $75/4 hour usage
Non-Village Resident: $150/4 hour usage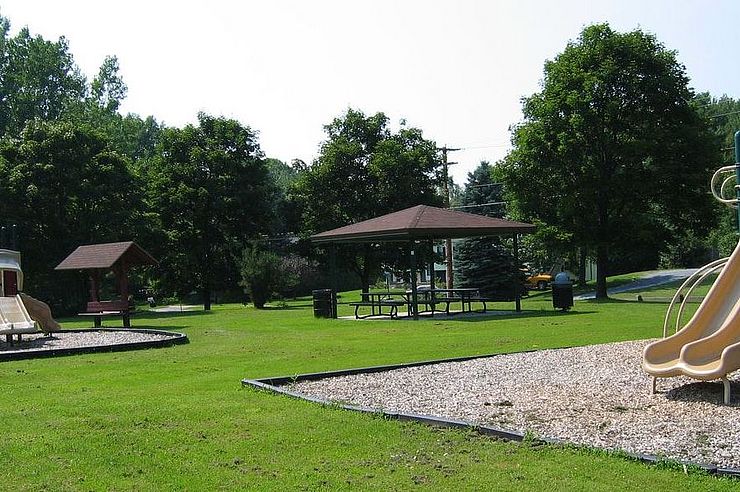 Cascade Small Pavilion (seats approx. 15)
Village Resident: $25/4 hour usage
Non-Village Resident: $50/4 hour usage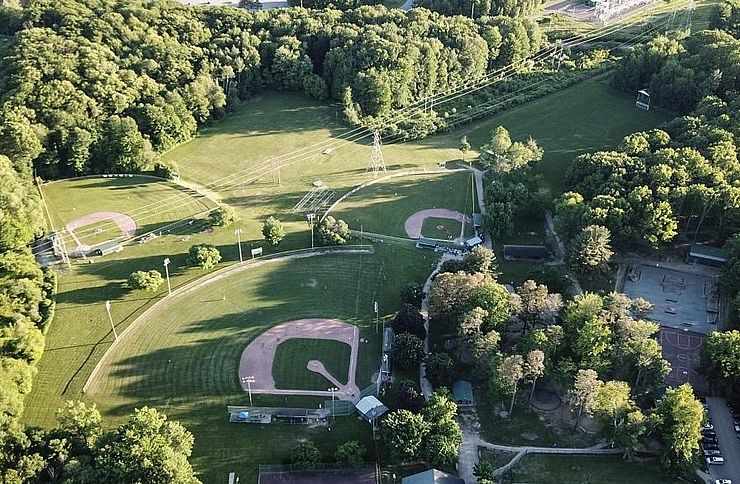 Maple Street and Cascade Park are home to a variety of multi-purpose fields, baseball fields, a volleyball court, and other fields available for rent to individuals or organizations. For field availability and pricing, please contact our Sports and Fitness Program Director, Pat Ivory.
Maple Street Pool Rentals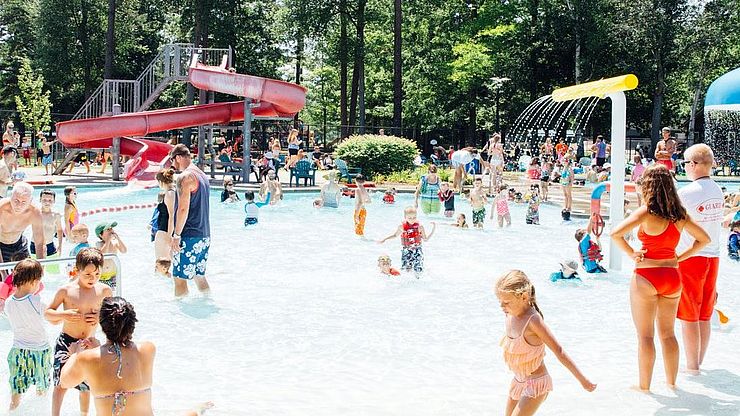 Available Sun 9:45-10:45am, please call our office for more information.
Rental Terms and Conditions
Waiver Agreement
By completing a rental with EJRP, you acknowledge that you are fully aware of the risk inherent and hereby consent to use the parks and facilities of Essex Junction Recreation & Parks, and agree to hold harmless the Village of Essex Junction, it's employees, elected officials, or any volunteers or instructors from any and all liability from injury, claims, cost, or loss of services which might be incurred by using their parks and facilities.
ADA Compliance
We are committed to providing individuals with disabilities equal use of the park, facilities and programs. We are willing to make reasonable accommodations in our programs in order to include those needing assistance. If you have a disability requiring special accommodations please notify us two weeks prior to the event so we may make the appropriate arrangements
Consent
By completing a rental with EJRP, I hereby consent to and authorize Essex Junction Recreation & Parks the right to publish, reproduce and use for advertising or any other purpose, any photograph, video image and audio recording or other likeness of my child, family or group member.