Main content
Maple Street Park
75 Maple Street, Essex Junction, VT 05452
The Maple Street Recreation Center sits at the main entrance to Maple Street Park and is home to administrative offices, a multi-purpose room, and public restrooms. Programs such as Adult Tai Chi, Camp Maple Street, Preschool Playgroup, and many more take place here.

The office is open from 8:00am-4pm, Monday-Friday.
38 acres of park land
Recreation center
2 swimming pools
Concession stands
4 pavilions
Baseball fields
Tennis courts
Basketball court
Playground areas
Nature trails
Skate park
Bike park
GaGa Ball Pit
Sand Volleyball Court
This freestyle bike parks contain a variety of jumps, banked turns (berms), pump tracks and wooden features that can be ridden with a freestyle mountain bike or BMX bike. These features will be built with the specific geography of the property in mind and for riders of all ability levels.

The bike park exists thanks to the dedication and commitment of our committee members Khalil Zaloom (committee chair), Thomas Michael (trail master), Finian Towle (student rep), and Alex Lecuyer (secretary). The committee s responsible for clearing leaves from the trails, repairing jumps and banks, and improving the overall park amenity. You can follow the committee's work on Facebook or Instagram Maple Street Bike Park and via email at maplestreetbikepark@gmail.com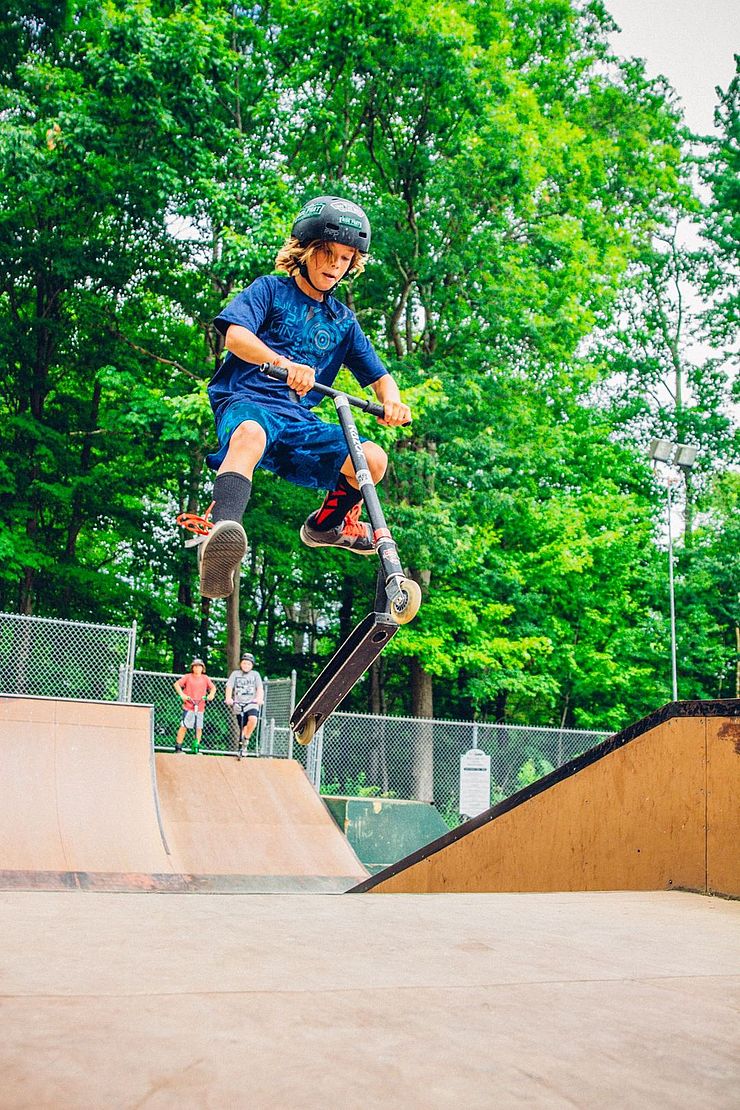 A free to the public outdoor skatepark. Located within Maple Street Park. This park offers an excellent place for beginners to test their skills on skateboards, scooters, bikes, and any other wheels they may have. This park hosts several learn to skate programs including playing host to Burton's CHILL Foundation Skateboarding program.