Main content
Art Camps
Culinary, Arts and Crafts, Sculpture, Drawing & Painting, and Circus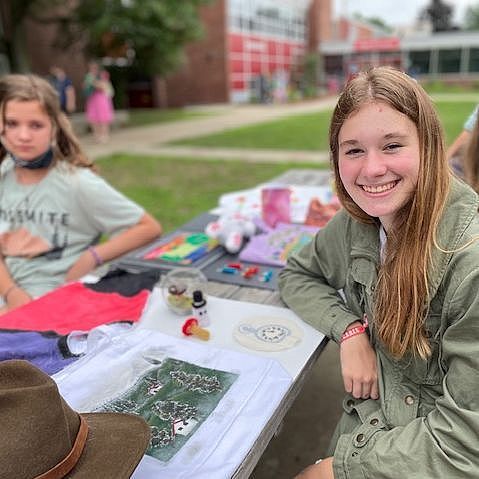 Spend a week making sock animals, stuffies, needle felted creatures, yard paintings, weaving, string art and more! This camp will introduce the wonders of creating cool things out of fiber. Campers will be provided with a daily snack, a canvas tote to decorate and their own needle felting kit. No experience necessary, only imagination and enthusiasm. Please bring a water bottle and bag lunch (especially if you're staying all day!).
ENTERING GRADES 4–8 / ADL ART ROOM
MON–FRI, JULY 10–14 *NEW DATES DUE TO EXTENDED SCHOOL YEAR!
9AM–12PM, 1PM–4PM, OR 9AM–4PM
HALF DAY: $200 / FULL DAY: $300
TINA LOGAN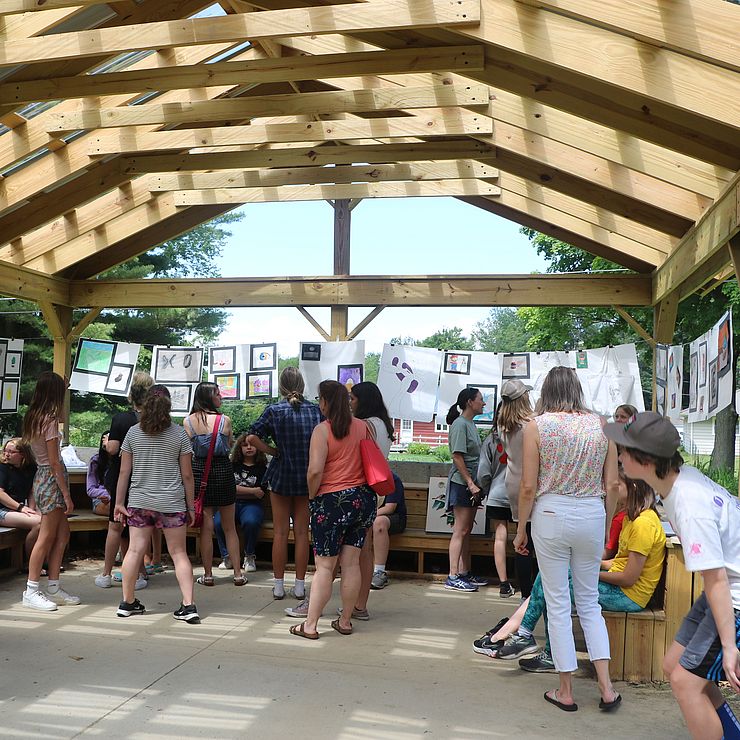 This camp is for artists who would like to sharpen their drawing and painting skills. Spend the week developing your observation skills through shading and color blending techniques. Create drawings and paintings with pastel, pencil, charcoal, watercolor, gouache, and acrylic paints. Build your own canvas for a final painting of your choice. Please bring a water bottle and bag lunch (especially if you're staying all day!).
GRADES 4–8 / ADL ART ROOM
MON–FRI, JUNE 26–30
9AM–12PM, 1PM–4PM, OR 9AM–4PM
HALF DAY: $200 / FULL DAY: $300
TINA LOGAN
Spend three days exploring the amazing art of making and altering books in this mini camp! If you love books and art, then this is the camp for you! This will be a crash camp focusing on making personal artist books in different forms and turning old, discarded books into works of art! By the end of our three days, you will take home your own small collection of beautiful books. Please bring a water bottle and bag lunch (especially if you're staying all day!).
GRADES 4–8 / ADL ART ROOM
WED–FRI, JULY 5–7
9AM–12PM, 1PM–4PM, OR 9AM–4PM
HALF DAY: $120 / FULL DAY: $180
TINA LOGAN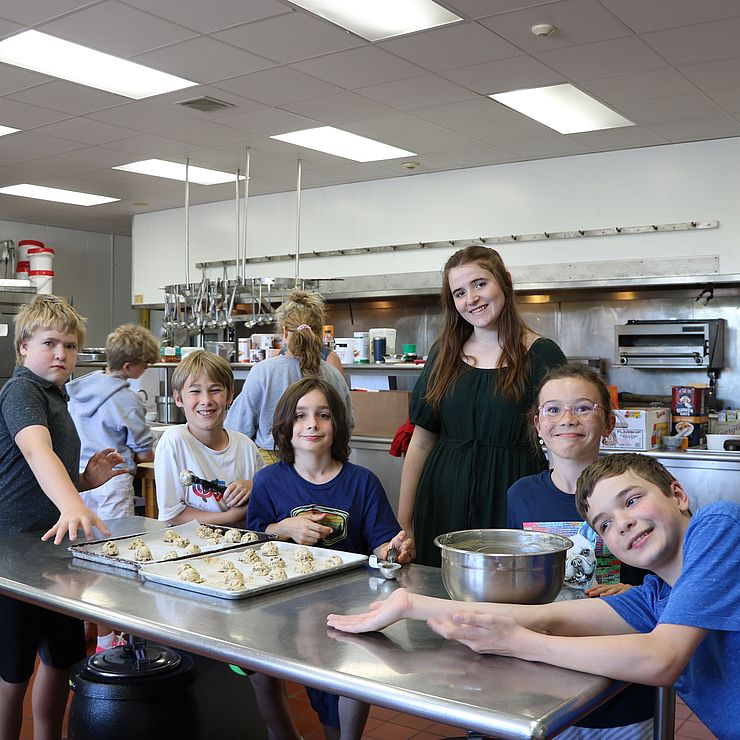 Immerse your young chef in a culinary adventure with the one and only Rosalind Hutton! Each day will be filled with fun, hands-on cooking while learning basic culinary skills, nutrition, understanding ingredients, and of course kitchen safety. Campers will make a lunch and take home a new recipe every day.
EHS HOME ECONOMICS KITCHEN
MON–FRI / 9AM–1PM
GRADES 7–10: JUNE 26–30
GRADES 4–6: JULY 10–14
$225
ROSALIND HUTTON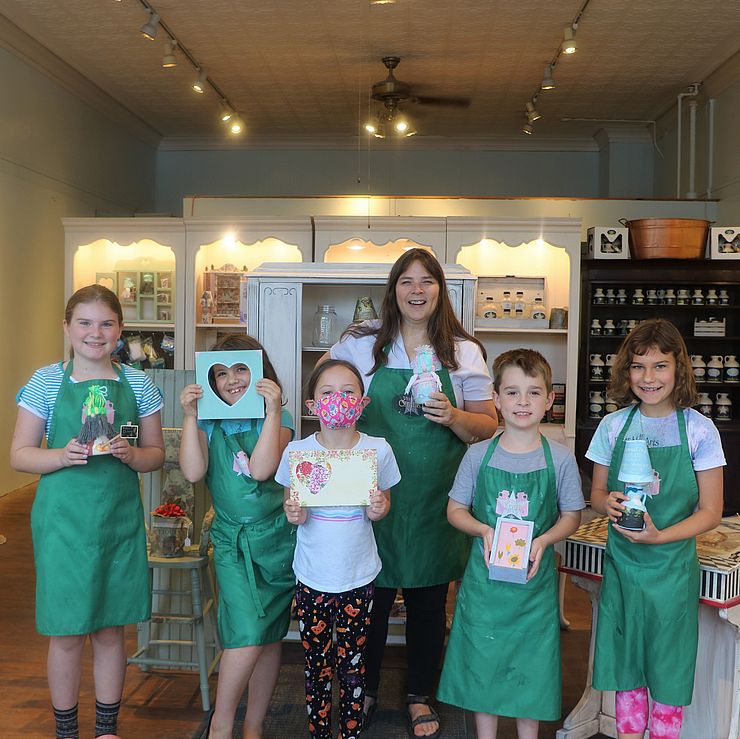 Make N' Take with Vermont Chalky Paint!
We have three projects awaiting the pet lover in you! Join local business owner of Vermont Chalky Paint as she guides campers as they transform your favorite photo into a personalized mini-jug lamp, matching dream box, and a snuggly gnome! Light snacks of cheese & crackers and lemonade served. Each week will feature new projects to keep our multi-week campers engaged and enthused!
GRADES 2–6 / VERMONT CHALKY PAINT, 4 RAILROAD AVENUE
MON–FRI
JULY 31–AUGUST 4 / AUGUST 7–11 / AUGUST 14–18 / AUGUST 21–25
9–11AM
$125
SARAH SPENCER, VERMONT CHALKY PAINT
Wunderle's Big Top Circus Camp
Come one, come all for an unforgettable week of interactive circus fun. Wunderle's Big Top Camp promotes world-class circus training, entertainment, and exploration for all. Throughout the camp, participants learn stunts, hone skills, and receive individualized encouragement by an enthusiastic team of professional circus coaches. Training equipment will include juggling scarves, balls, rings, clubs, spinning plates, devil sticks, stilts, and so much more! Games, human stunts, acrobatics, human pyramids, clowning and aerial acts will also be taught. Each Big Top Camper will become a circus star as the experience culminates with a fun and fast paced show for the community.
Wunderle's Big Top Adventures promotes world class circus programming, entertainment, and exploration. Founder and camp director Troy Wunderle is a graduate of the Maryland Institute College of Art, and the Ringling Brothers and Barnum & Bailey Clown College. He is a former international performer with the Ringling Brothers and Barnum & Bailey Circus. For the past twenty-six years, he has toured throughout the United States as a freelance performer and employee of Vermont's own Circus Smirkus.
GRADES 4–9 / EHS ICE RINK
MON–FRI, AUGUST 7–11
9AM–3PM
$375
TROY WUNDERLE, WUNDERLE'S BIG TOP ADVENTURES