Main content
Registration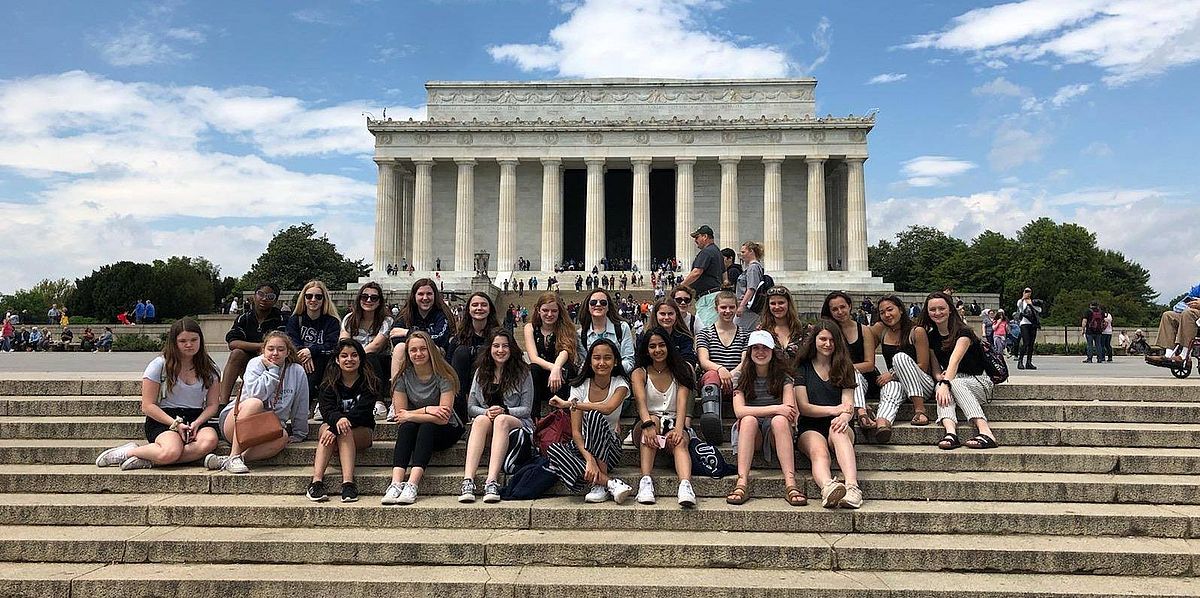 Registration can be done online, in-person, or over the phone. Your registration will require a $200 trip deposit to reserve your spot (cash, check, or credit card). If you are seeking a scholarship for this trip please review the scholarship guidelines for registration. The trip package includes: 4 nights' lodging (based on 4/room), 13 meals, admission to all attractions, tour guides, gratuities, and round trip transportation aboard Premier Coach with wifi, DVD player, and bathroom. Please bring spending money for any souvenirs or snacks you would like to purchase. You may choose to purchase travel insurance at an additional cost.
Registration is open!
Roommate requests will be done in February/March.
Cost
Early Registration: $900 per student if registered by October 15
Regular Registration: $950 per student if registered October 16-November 15
Late Registration: $1000 per student if registered after November 15
Registration closes Friday, January 13
Note
$200 deposit is due at time of registration (non-refundable)
50% of the balance is due by December 3 (non-refundable)
Remaining balance is due by February 4 (non-refundable)
The student information form is required in addition to the online registration.
Vaccinations and copies of cards for all participants will be required. We will make a determination closer to the trip as to whether we will also require a negative test prior to departure.
Late Registration
Please note, if you register after November 15, we cannot guarantee that you will be able to enter the White House, Capitol, or Pentagon. For security reasons, we have to submit our roster in advance and have been told that any late additions will not be guaranteed approval, though we will of course try.
Refunds
Refunds will only be issued if we are able to fill your spot.
Travel Insurance
Travel insurance can be purchased independently by families. There are three options available through Travelex. Please contact Travelex directly for more information.