Main content
Athletic Programs
Basketball, Soccer, Track & Field, Parent/Child Tennis
Fusion Girls Volleyball Clinic
The EJRP Fusion Volleyball Clinic will be coached by Saint Michael's College Head Coach, Lauren Brough. Instruction will be heavily focused on passing and defense. Participants may also be given tips on improving their technique in the fundamental areas of volleyball: how to pass and set with more accuracy, how to improve their serve, etc. The players will work through drills designed to improve their offensive and defensive skills at "game-speed.
GRADES 9-12 / ESSEX HIGH SCHOOL GYM
TUES/THU/FRI, JULY 25-28
4:00–6:00PM
$75
LAUREN BROUGH, SMC HEAD COACH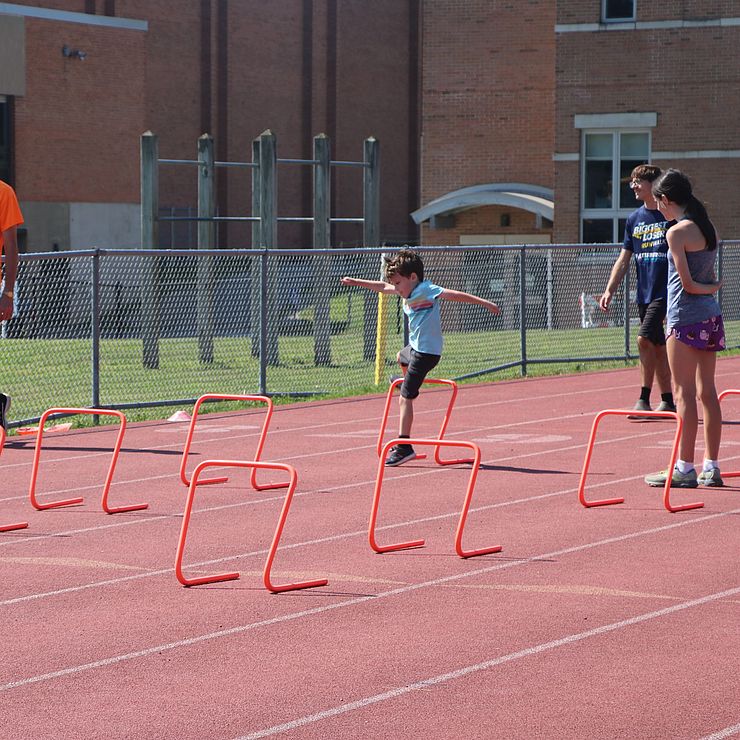 Summer Youth Track and Field Team
Jump higher, run faster, and throw longer. Athletes will learn the fundamentals of track and field events in a fun, relaxed team environment throughout the summer. In addition to our weekly practices, we'll compete in several mini-meets on Saturdays with the season culminating in our Tri-state track meet at St. Johnsbury Academy on July 22.
GRADES 2–8 / ESSEX HIGH SCHOOL TRACK
MON/WED/THU/SAT, JUNE 19–JULY 22
5:30–6:30PM
$95
JESS LIBRIZZI, ADL COACH
Swish Summer Youth Basketball League
This first-time summer youth basketball league will provide fun, recreational games for students entering grades 4 and up! We'll be keeping play moving as this league is all about getting those extra runs in. Grade groups: 4/5, 6/7, 8/9 and 10–12. Registration closes June 8th
GRADES 4–12 / ESSEX
MIDDLE SCHOOL & ADL
TUE/THU, JUNE 20–AUGUST 3
5–9PM
$65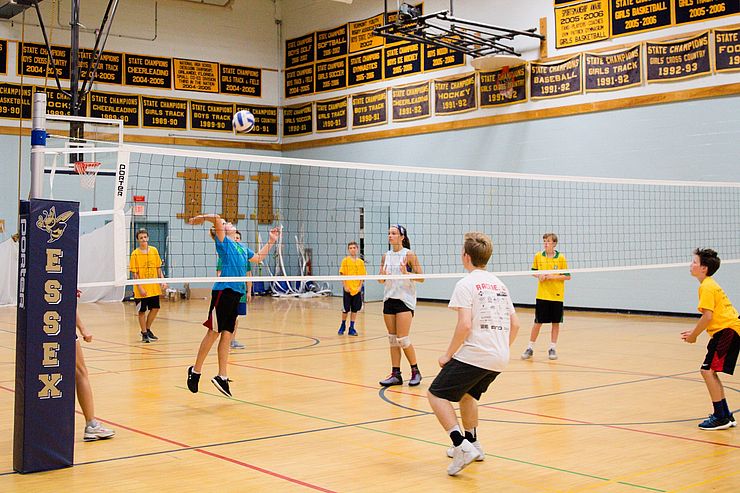 Essex Summer Volleyball Clinic Series
This 10 clinic series is designed to advance the skills already developed through the Vermont Middle School volleyball season. Join Head Coach Karen Chesser and the EMS Staff as they focus on fundamentals of the game, refining techniques, and applying more advanced instruction in a fun, fast-paced, positive atmosphere. As we move forward, we will eventually teach the participants how to play Coed Quads and later, form teams to play in mini matches for the second half of the clinic series. Boys and girls entering 7-9th grade are invited to attend! No clinic will be held on 5/29 or 7/17. Can't make the full 10 weeks, choose to join our Spring or Summer sessions for a 5 week clinic session.
Questions? Email Coach Chesser at kchesser@ ewsd.org
GRADES 7–9 / ESSEX MIDDLE SCHOOL GYM
MON, MAY 8 - JULY 31 (NO PROGRAM 5/29, 6/19, OR 7/17)
6:00-8:00PM
$247.50 - Spring AND Summer Sessions
$120 - Spring (5/8-6/12) OR Summer Session (6/26-7/31) BONUS SESSION ON 7/12 AND 8/7!
KAREN CHESSER, EMS COACH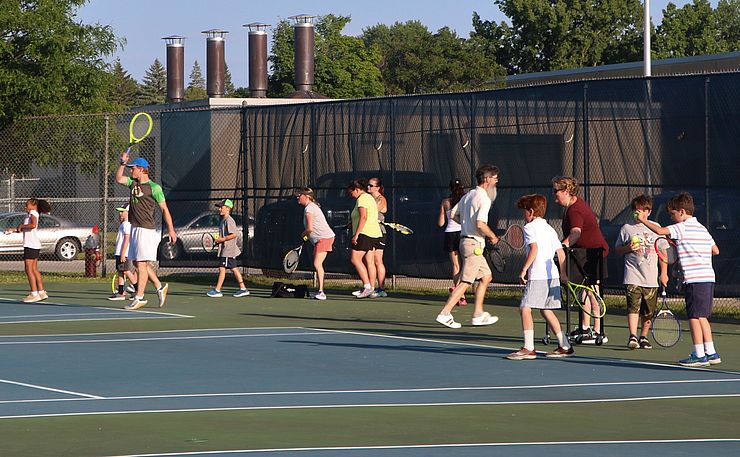 This parent and child program teaches both the adult and the child the fundamentals of tennis. In all of our busy lifestyles, it is nice to learn and exercise with your child. Have fun and play the game of tennis with your kiddo this summer! One registration covers both parent and child's participation!

ESSEX HIGH SCHOOL
AGES 4–7: TUE, JULY 11–AUGUST 15
AGES 7–10: MON, JULY 10–AUGUST 14
6–7PM
$85
USTA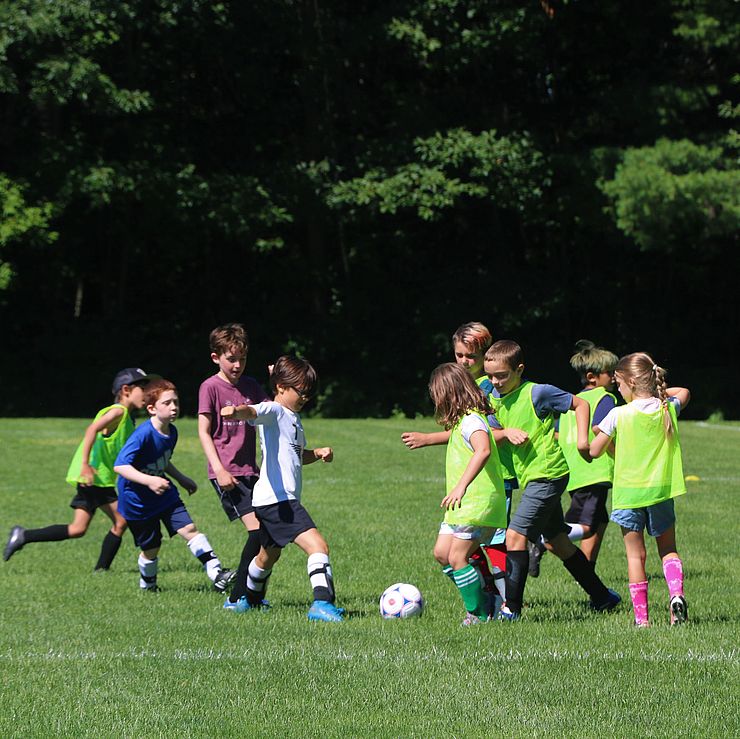 Soccer Sparks is a small group, skill-based program designed for children aged 2-12. Instruction focuses on age–appropriate gross motor skills, soccer specific language, and skill development in an up-beat, friendly, and welcoming environment.
MAPLE STREET PARK
SAT, MAY 6–27 OR JUNE 17–JULY 15 (NO CLASS JULY 1) OR AUGUST 5–26
AGES 2–3 WITH A PARENT: 9–9:30AM / AGES 3–4: 9:35–10:05AM
AGES 4–5: 10:10–10:55AM / AGES 6–9: 11–11:45AM
$55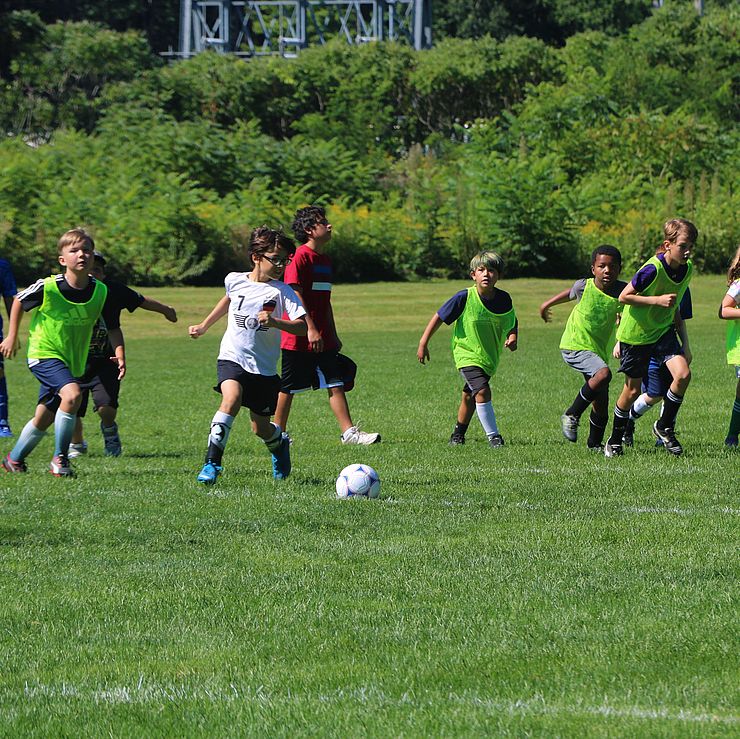 Junior Hornets Soccer Clinics
This exciting parent/child introductory program prepares your child for organized soccer in a fun, non-competitive environment. Age-appropriate equipment will be used to teach kicking, dribbling, trapping, throw-ins, and agility.
3–5 YEARS W/ PARENT / MAPLE STREET PARK
MON, JULY 10–AUGUST 14 OR WED, JULY 5–AUGUST 9
4:45–5:30PM
$50
EHS VARSITY GIRLS SOCCER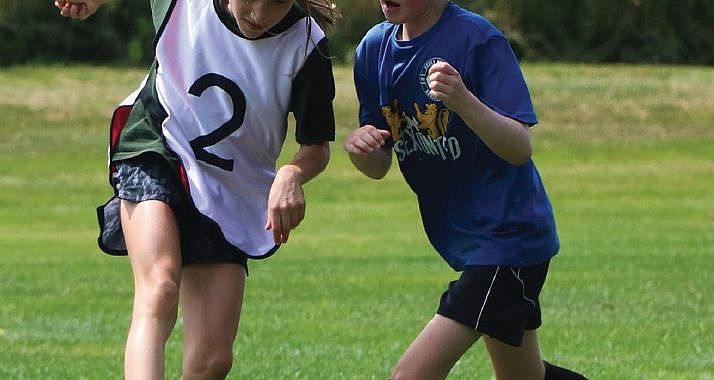 Young Hornets Soccer Clinics
This new program is designed to take your Jr Hornets career to the next level. Coach Barber and the EHS Girls Varsity team will take the field with your child to further develop the foot/eye coordination, balance, and footwork needed to play the game.
MAPLE STREET PARK
ENTERING GRADES K–1: MON, JULY 10–AUGUST 14
ENTERING GRADES 2–3: WED, JULY 5–AUGUST 9
5:30–6:15PM
$50
EHS VARSITY GIRLS SOCCER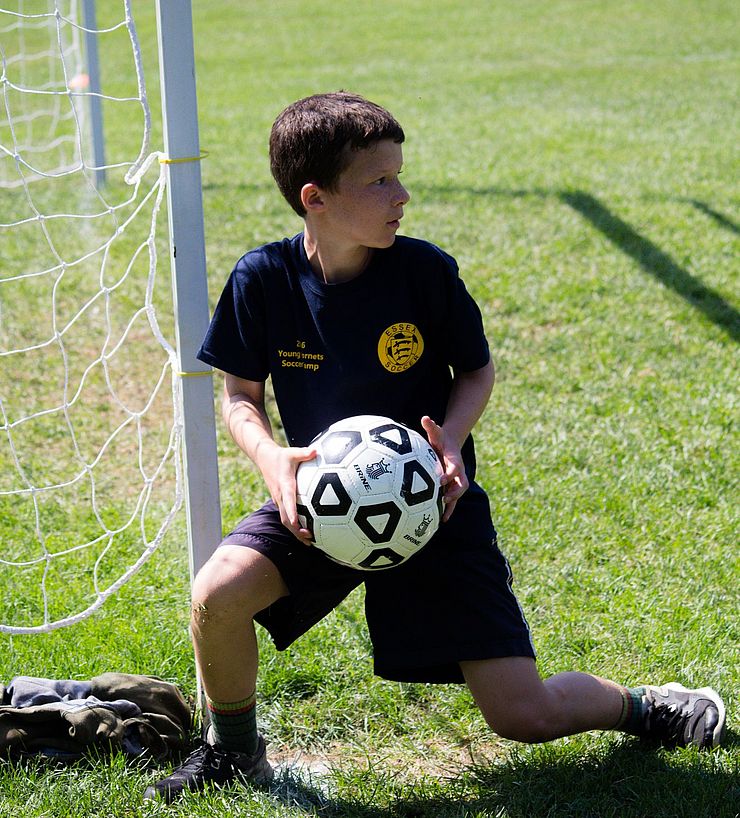 Summer Youth Soccer League
This new and improved soccer league will feature exciting pick-up games with team change ups each week. Skill-building and warm-up sessions will be followed up by games ranging from 4v4 to a full match.
ENTERING GRADES 4–7 / MAPLE STREET PARK
MON/WED, JULY 5–AUGUST 14
6:15–7:15PM
$50
EHS VARSITY BOYS AND GIRLS SOCCER